Management
James (Jim) D. PETERS, CEO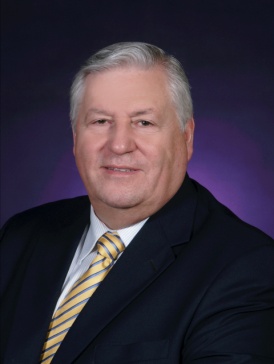 Mr. James Peters has over 40 years of experience culminating in top executive responsibilities in management and technology, gained while with Fortune 100 companies, 4 start-ups, as well as for a Non Profit Corporation. He has been engaged in the Healthcare Industry for 19 of the most recent years.
Mr. Peters is the CEO of DECS Group LLC, a GA company. Formerly, James has served for 7 years as the Chairman and Chief Executive Officer of eLifeCare Enterprises Inc., a healthcare software and technology company.
Some of the earlier positions James has held include Managing Partner & Chief Technology Officer of a subsidiary that is now the Royal Bank of Canada; Global Vice President for Marketing & Sales of Fujitsu (the fourth largest electronics, computers and technology company) operating in 49 countries (but selling to 80 countries) for over 6 years; Principle Managing Consultant for IBM, responsible for business in the US Southeast Region for over 3 years; and CEO/President of a number of smaller companies, including President of a 501C3 non-profit Corp. with over 10,000 member supported through tax exempt contributions.
His background also includes ultimate P&L responsibility (ultimate leader for all management, operations and administration) in 4 "high tech" start-ups where he has applied his leadership and expertise to raise capital, provide technology and marketing strategies and devise solutions to complex and/or large-scale business problems, in multiple industries such as healthcare, financial services, telecommunications, software development and technology consulting. All such activities necessitate top skills in management, operations and administration at a personal level, as it takes time to hire competent executives to continue and run the companies.
Some of James' notable accomplishments include:
The founding, launching and top P&L responsibility for a healthcare software technology company the share value of which grew by 700% over 4 years.
The successful design and implementation of "Interoperability" software for the healthcare industry. 4 Patents.
The successful design, training, implementation, support and sales of financial products and software for Fujitsu in 80 countries.
The successful management of a 4 month Social Media campaign for a Registered US Charity that resulted in over 1.3 million Facebook "likes" and over 400 thousand twitter followers.
The design and implementation of a peer to peer distributed data and processing environment for banking that deployed a systems architecture that is almost identical to the design of the Internet, but implemented 5 years before the advent of the Internet. This software architecture was later applied to healthcare, resulting in Interoperability.
The project management for the design, launch and operation of the first commercial computer centers in Canada in which James participated.
The first private enterprise global telecommunications network in the world, designed, implemented and serving 35,000 users and 1,200 banking branches around the world.
The partial automation of 14 commodities trading centers around the world, including at Wall Street.
Participated in the establishment of one of the early and very extensive data warehouse, monetizing scores of information in which James participated..
He has been asked to provide advice on how to resolve the issues impacting healthcare in the USA and to that end he has given testimony and advice at the Senate in GA, USA.
His accomplishments have been recognized by the elite Research Board in New York, NY, and as a consequence he has been inducted in the World's 'Who is Who' in 1994.
James has taught Finance, Advanced Data Telecommunications and Mathematics at College level.
He has also authored a number of business and technology articles and he has presented at numerous Conferences, on occasion having spoken to as many as 2,000 attendees.
Mr. Peters is an Alumnus of Concordia and McGill Universities in Canada and holds degrees of Bachelor of Science (Engineering), Master of Science (Engineering), and Master of Business Administration (both Master's taken concurrently).